Working globally on Muslim mental health
Farha Abbasi at the forefront of cultural psychiatry practices
Posted: Oct 03, 2023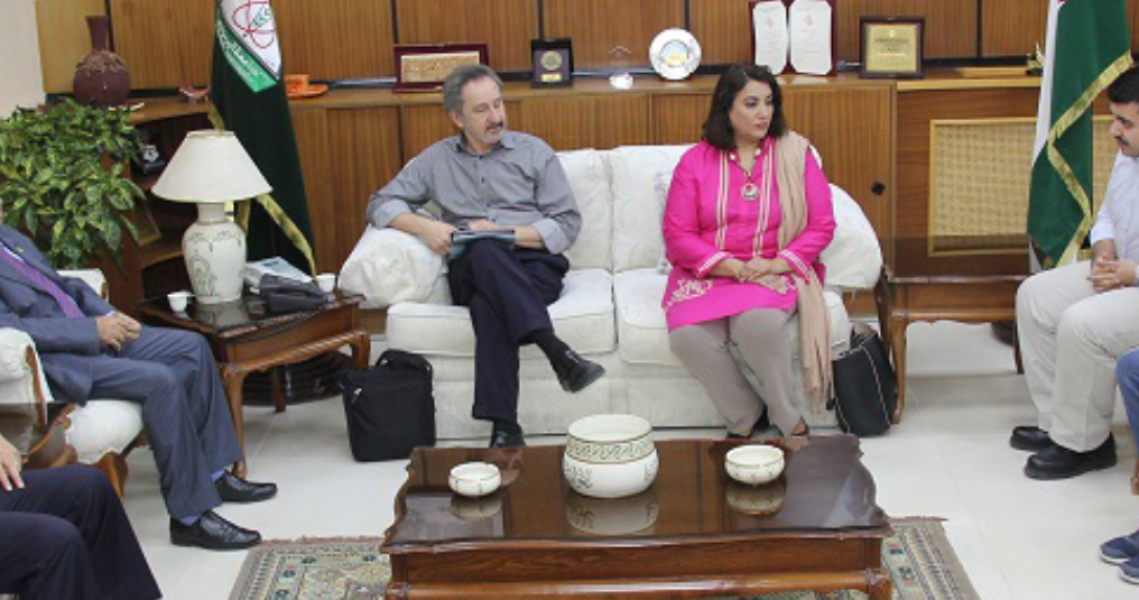 Farha Abbasi is uniquely positioned to build bridges between MSU and communities in the Muslim world. Abbasi, assistant professor in the Department of Psychiatry, has established a growing number of relationships with scholars, government officials and religious leaders through international conferences and academic collaborations in Muslim-majority countries. Her endeavor contributes to the advancement of psychiatric services and research in these countries, and also helps increase U.S. acceptance of Muslim immigrants as well as Muslims abroad. 

Abbasi was born and raised in Pakistan, where she also trained as an internal medicine practitioner. Together with her three daughters, Abbasi migrated to the U.S. only a year before 9/11, and as with many Muslims in the U.S., she found that the attacks greatly shaped her life and career choices. 

"My religion was being questioned, and it was very deeply disturbing because one of the reasons I moved to the United States was to get away from this extremism and chaos, and to come here and defend myself against being grouped with that extremism was very, very hard," said Abbasi. "Now when I look back—yes, possibly I went through a big phase of depression and it took me a while to accept the new environment." 

Facing these challenges, but determined to resume her professional career, Abbasi grew interested in psychiatry. She was accepted for a psychiatry residency at MSU and stayed on as faculty after completing her residency in 2010. Since then, Abbasi's decade as a staff psychiatrist at MSU has given her a great deal of exposure to international graduate students, whom she believes have much to teach Americans about the different realities in the Muslim world.

"One of our biggest resources is international students. You have the whole world coming to Michigan State," she said. 

Abbasi has also had first-hand exposure to the challenges many Muslims face and how U.S. and university policies impact their mental health. To help address those challenges and counter the social stigma surrounding mental health, Abbasi founded the Muslim Mental Health Conference during the second year of her residency. Now in its 13th year, the conference brings together scholars and religious leaders in order to raise awareness to the issues of mental health, as well as the psychiatric services available for members of the Muslim community. 

The conference began in the U.S. before going global, with its first international event in Malaysia in July 2019, followed by an event in England in September 2019. The decision to take the conference global was made after Abbasi encountered visiting scholars who shared similar experiences regarding stigmas around psychiatry and spoke of the limited psychiatric services available in some international locations.
Read the full story here.