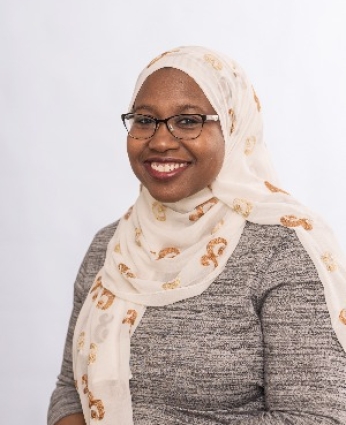 Olubunmi Basirat Oyewuwo, Ph.D.
Dr. Oyewuwo-Gassikia's research interest focuses on examining how social identity and intersecting systems of privilege and oppression shape the individual lived experiences and health and well-being outcomes of women as well as ethnic, racial, and religious minority populations. Her primary line of research investigates how the intersectionality of race, gender, and religion shape black Muslim women's domestic violence coping processes using an ethnically diverse sample. Additionally, she works on an interdisciplinary research team examining how Muslim refugee men, specifically Rohingyas and Somalis exposed to war conflict trauma, overcome US-based daily stressors.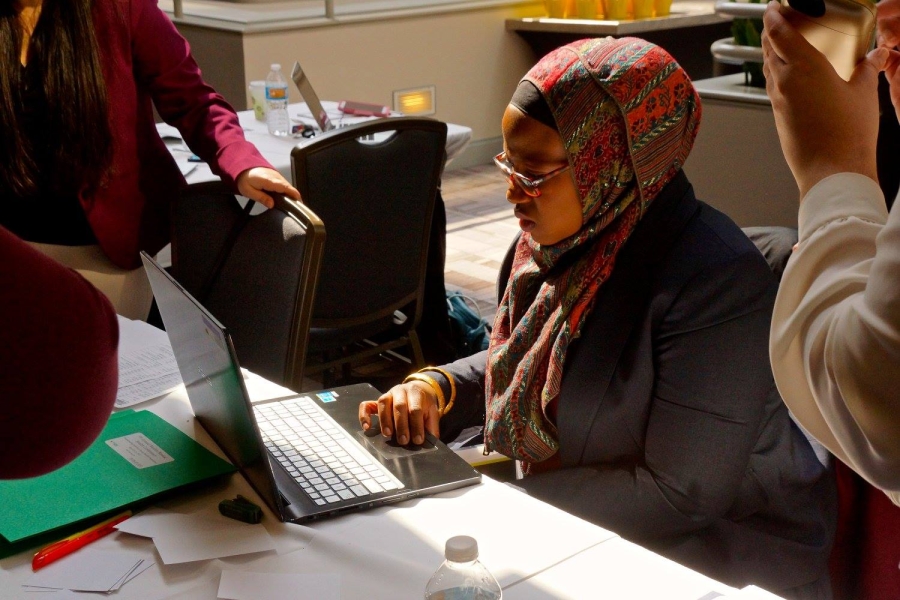 Dr Oyewuwo-Gassikia at the 9th Annual Conference in East Lansing, 2017.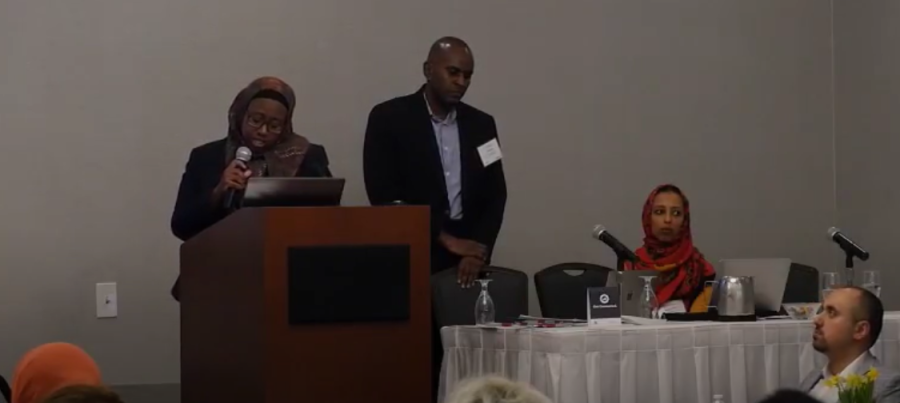 2017 Muslim Mental Health Conference, East Lansing MI, April 14, 2017 sponsored by the Michigan State University Department of Psychiatry. Role of Religion among Refugee Resettlement Experiences: Insights into the Mental Health of Muslim Refugee Men in the United States (including Rohingya) presented by Dr Rohan Jeremiah, Dr Olubunmi Oyewuwo-Gassikia, Ifrah Magan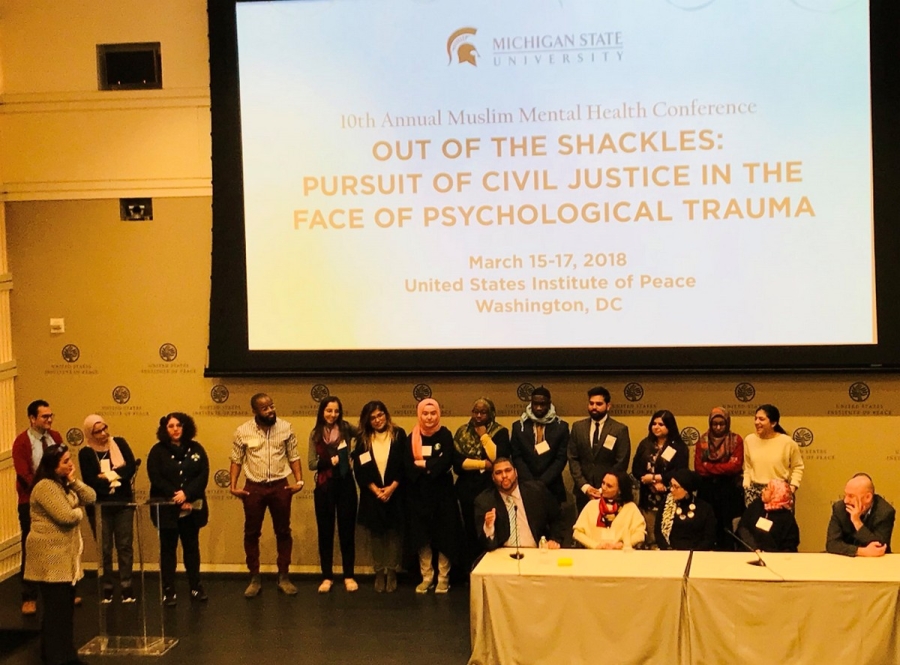 Dr Basirat Oyewuwo (center back) along with the volunteers at the 10th Annual Conference in Washington DC in 2018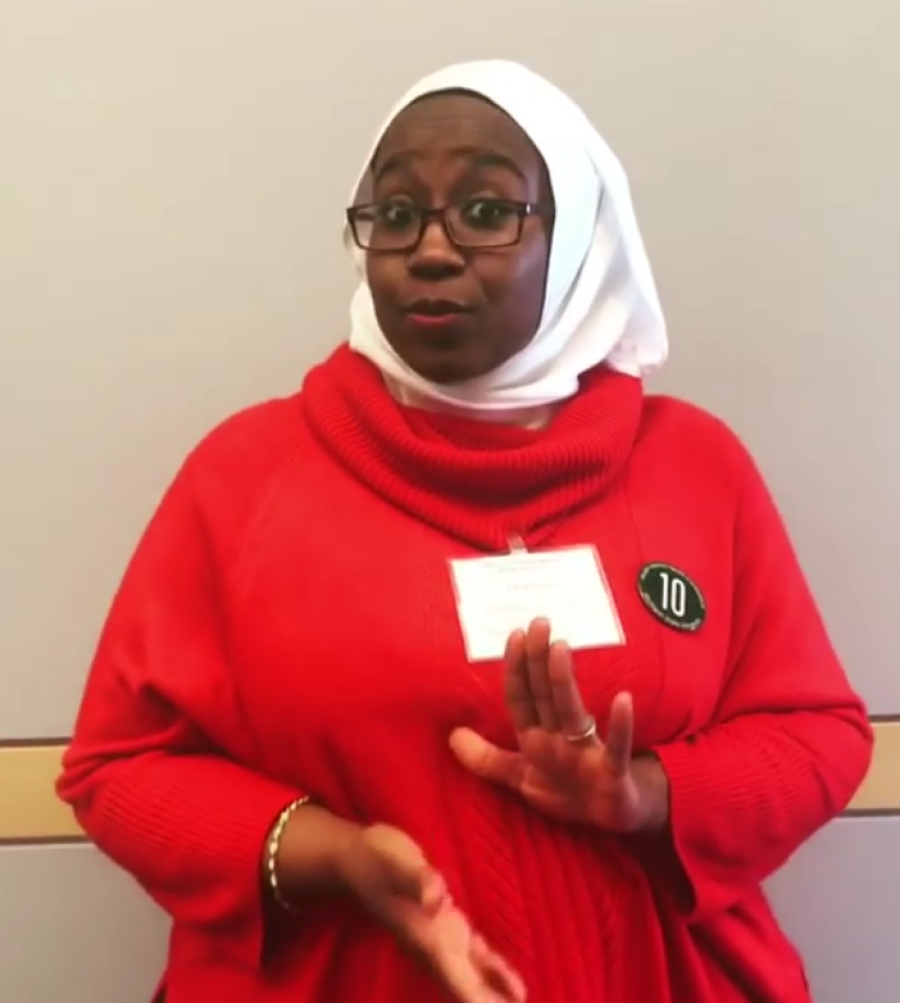 Olubunmi B. Oyewuwo-Gassikia, PhD, LMSW gives a poster presentation on "Black Muslim Women's Experiences and Responses to Domestic Violence" at the 10th Annual MMH Conference in Washington DC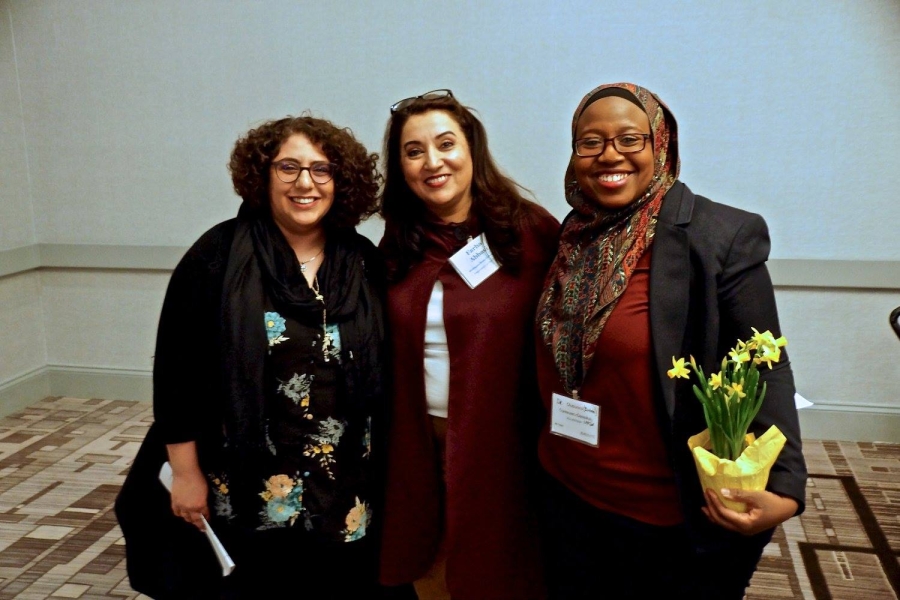 In recognition of recently obtained doctorate degrees, Dr. Farha Abbasi presents Dr Lamise Shawahin, and Dr. Olubunmi Oyewuwo-Gassikia with flowers at the 9th Annual Conference in East Lansing, MI in 2017.
2017 Muslim Mental Health Conference, East Lansing MI, April 14, 2017 sponsored by the Michigan State University Department of Psychiatry. Role of Religion among Refugee Resettlement Experiences: Insights into the Mental Health of Muslim Refugee Men in the United States (including Rohingya) presented by Dr Rohan Jeremiah, Dr Olubunmi Oyewuwo-Gassikia, Ifrah Magan
Bibliography