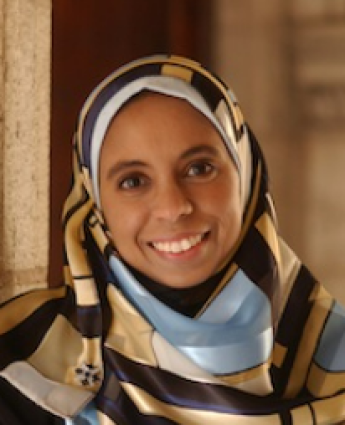 Mona Amer, Ph.D.
Mona M. Amer is an associate professor of psychology and founding chair of the Department of Psychology at the American University in Cairo (AUC). She received the University's Excellence in Academic Service Award in 2018 and the Excellence in Teaching Award in 2011. She was also awarded the Best Faculty-NGO Partnership Award, as well as an Innovative Teaching Award by the AUC's Center for Learning and Teaching. Amer moreover co-founded and served as first elected president of the American Arab, Middle Eastern, and North African Psychological Association (www.amenapsy.org).
Amer's clinical, research, and policy interests are in minority mental health, with a specialization in the Arab and Muslim American minorities. She has around 50 publications, including two papers in American Psychologist – the flagship journal of the American Psychological Association (APA) - and two landmark books focused on counseling Muslims and Arab American psychology. In 2016 her co-edited book Handbook of Arab American Psychology received the Evelyn Shakir Non-Fiction Award at the Annual American Book Awards by the Arab American National Museum (a Smithsonian affiliate). In 2019 she received a national Scopus Award in Psychology, representing the highest-impact scholarship in psychology in Egypt. In 2020 she was honored with the Award for Distinguished Contribution to Psychological Scholarship by the American Arab, Middle Eastern, and North African Psychological Association. Amer has served as a keynote speaker at professional conferences in many countries including U.S., UK, Malta, and Italy.
Amer received her PhD in clinical psychology from the University of Toledo, Ohio, in 2005. She completed her pre-doctoral internship at the Connecticut Mental Health Center and The Consultation Center at the Department of Psychiatry, Yale University School of Medicine. In 2006, she was awarded the annual American Psychological Association's (APA) Award for Distinguished Graduate Student in Professional Psychology "For her outstanding and innovative leadership in addressing the mental health needs of Muslim and Arab Americans". She then pursued a two-year postdoctoral specialization in ethnic/racial behavioral health disparities at the Program for Recovery and Community Health, also housed at the Yale Department of Psychiatry. This was as the sole recipient the 2005-7 APA Minority Fellowship Program's Postdoctoral Fellowship in Mental Health and Substance Abuse Services. She taught as an adjunct professor for the community psychology master's program at the University of New Haven. This was followed by an assistant clinical professor position at the Yale Department of Psychiatry that overlapped with her arrival to AUC in 2007. Amer is a licensed psychologist in the state of Connecticut.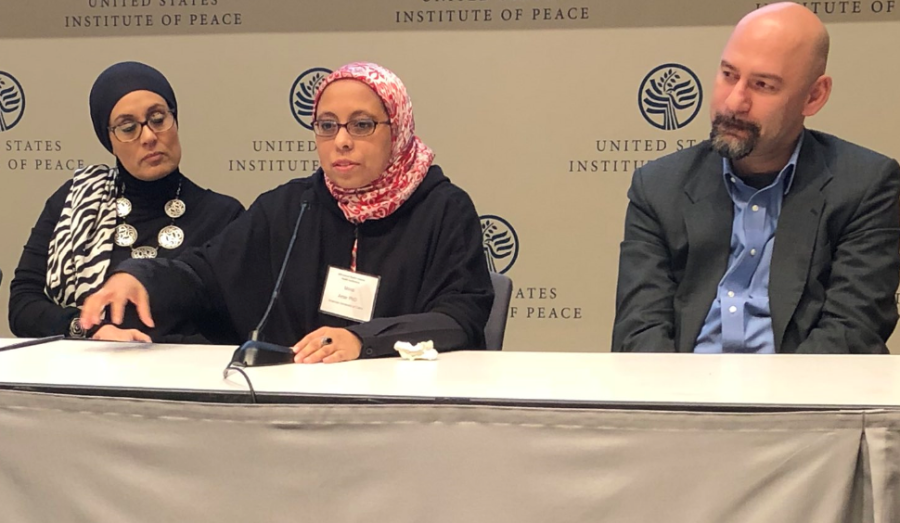 Dr Mona Amer speaks at the closing ceremony of the 10th Annual MMH Conference in Washington DC.  Seated next to her are Dr Debbie Almontaser and Dr Hamada Hamid.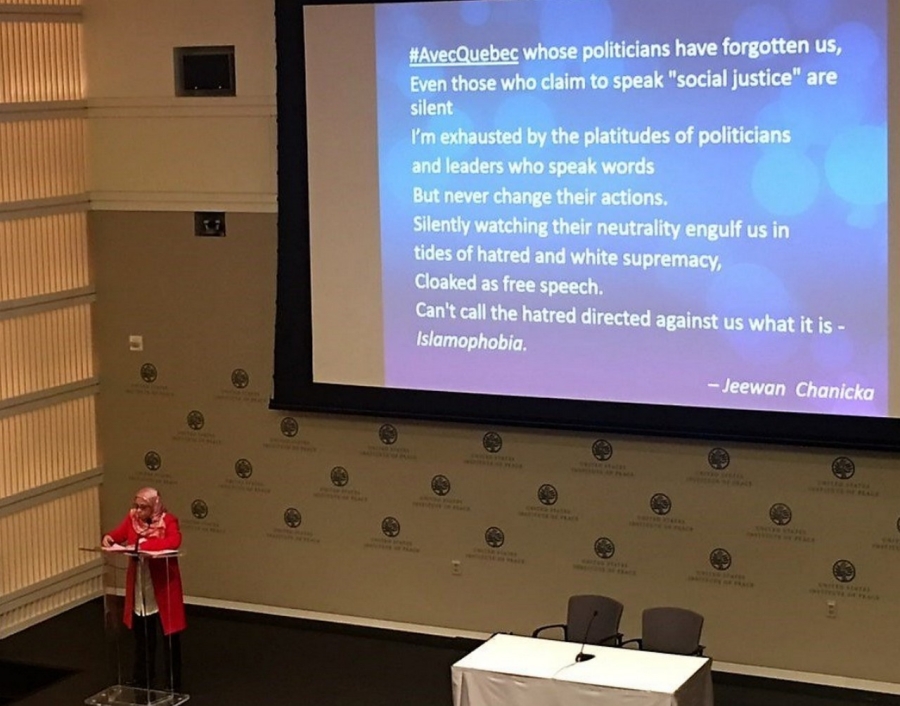 Dr Mona Amer in DC giving the keynote speech at the 10th Annual MMH Conference
Dr Mona Amer Keynote Speech
10th Annual Muslim Mental Health Conference (2018)
US Institute of Peace, Washington DC
Hosted by: Michigan State University Department of Psychiatry, Institute for Muslim Mental Health
RISE Egypt Conference - Mona Amer, AUC
The role of evaluation research in social enterprises.
Bibliography