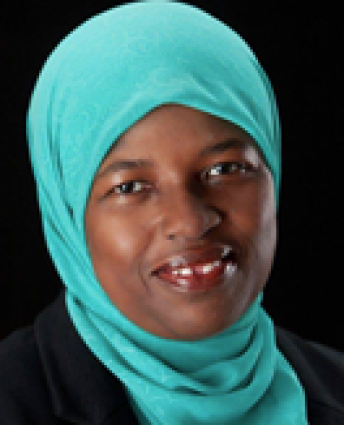 ANEESAH NADIR, PH.D.
Dr. Aneesah Nadir has been a dedicated social worker for almost 40 years. After 17 years she retired from teaching Social Work at Arizona State University. She also taught in the Counseling program at Ottawa University and the Social Work Programs at Gateway and Mesa Community Colleges.
Dr. Nadir is a graduate of Arizona State University, School of Social Work where she obtained her Masters and PhD degrees. Dr. Nadir's over-arching research interest is related to cultural diversity, religion and spirituality with a primary focus on Muslim life in America. Her dissertation research study focused on the life experiences of young Muslim women in America.
While at Arizona State University Dr. Nadir developed an elective course for social workers and others in the human services called the 'Muslim Reality: Living in America' which helps students learn about the traditions, beliefs, practices and experiences of the Muslim American community as well as other minority religious communities. She continues to provide diversity training for NASW-AZ, as well as other social service, healthcare and behavioral health agencies throughout the state.
Over the years Dr. Nadir has authored and coauthored several articles and book chapters including "Promoting Positive Marital Outcomes among Muslims in America" in Islam in America: Images and Challenges by Phylis Lan Lin,1998 ; "Islam" in Spirituality and Religious Traditions in Social Work Practice edited by Van Hook, Hugen and Aguilar, 2001; "Moving toward culturally competent practice with Muslims: Modifying cognitive therapy with Islamic tenets" in the Journal Social Work, 2008; and "Home-based Social Services" in Counseling Muslims: Handbook of Mental Health Issues and Interventions by Ahmed and Amer, 2012.
Dr. Nadir also serves as the president of the Islamic Social Services Association-USA, a national nonprofit organization which provides education and training regarding social issues among Muslim Americans including marriage and family, domestic violence and mental and behavioral health.
Today Dr. Nadir is a dedicated advocate in the struggle for healthy marriages and families, as well as the struggle for social justice and affordable legal services.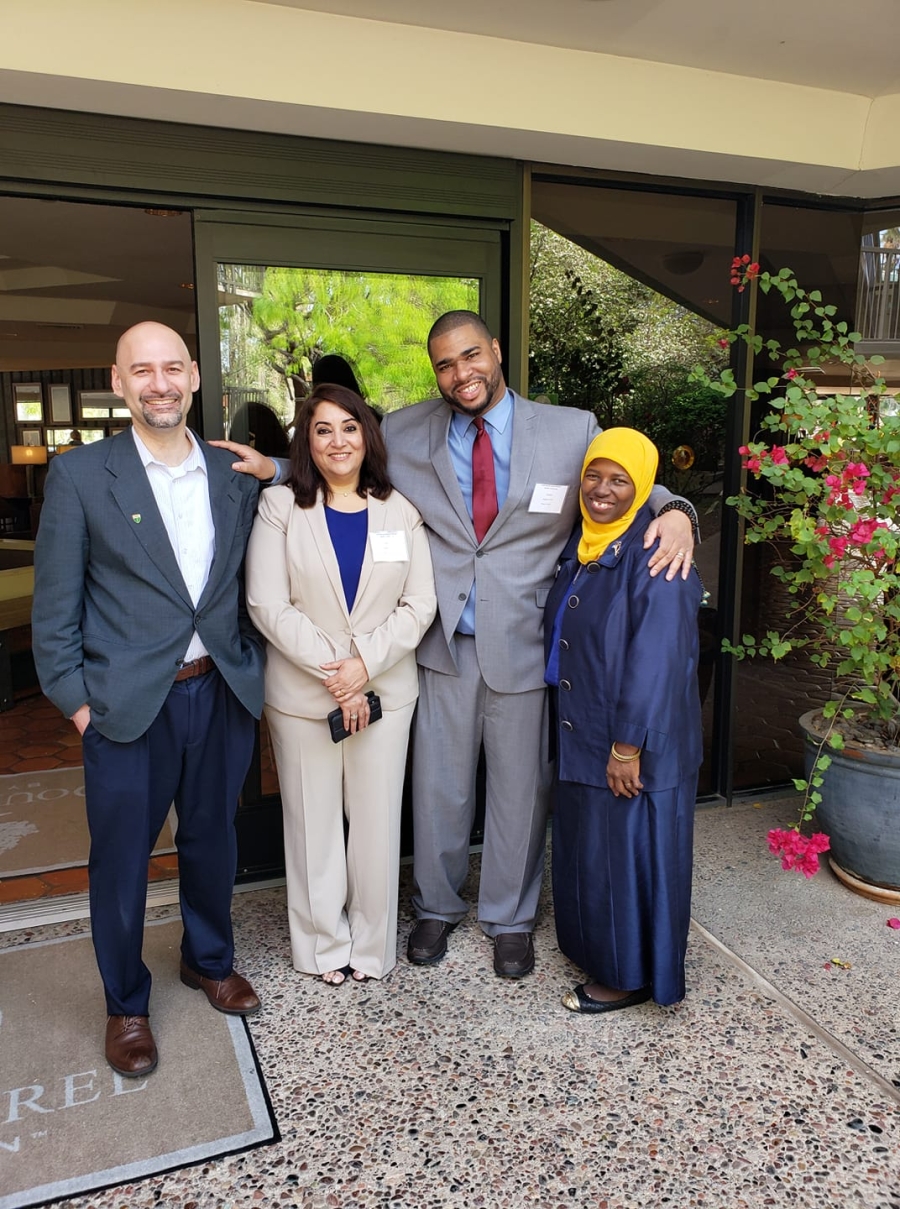 Drs. Hamada Hamid, Farha Abbasi, Halim Naeem, Aneesah Nadir at the 11th Annual Conference in Tempe Arizona.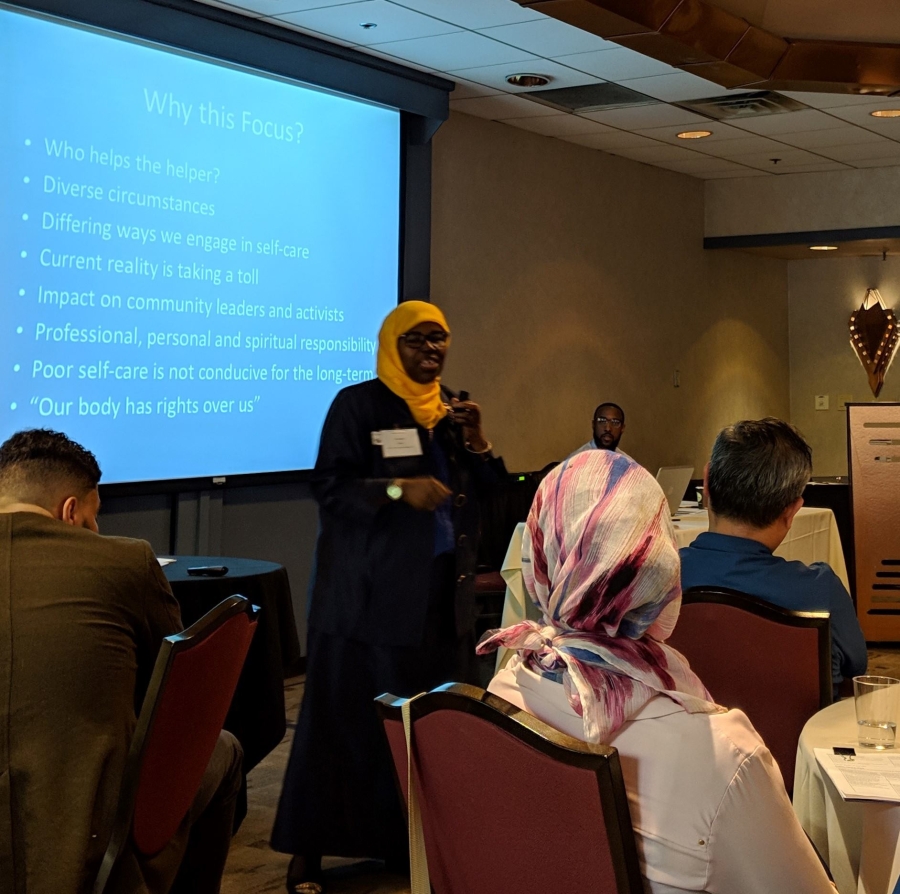 Dr Aneesah Nadir presents on "Initiating and Maintaining "Self-Care" a Proactive Approach for Mental Health Practitioners" along with Dahir Nassir.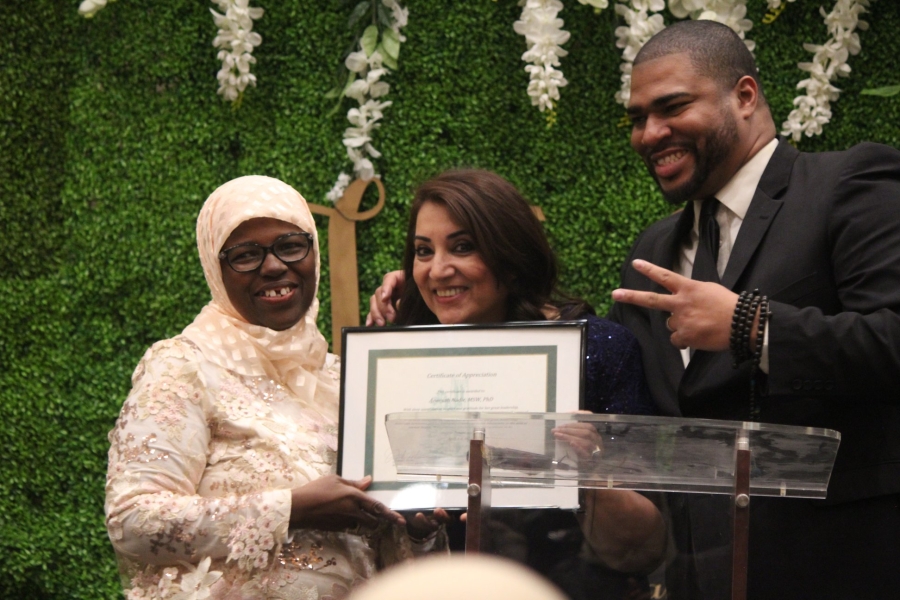 Dr Aneesah Nadir at the 10th Anniversity ISSA Gala, part of the 11th Annual Conference in Tempe Arizona giving awards to Dr Farha Abbasi and Dr Halim Naeem.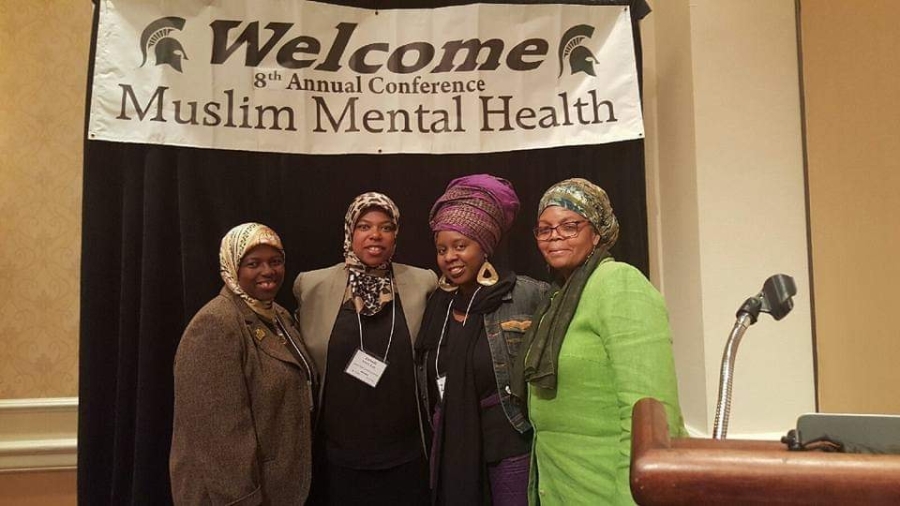 At the 8th Annual Conference Dr Aneesah Nadir, Zarinah Nadir, Zarinah El-Amin, and Dr Cheryl El-Amin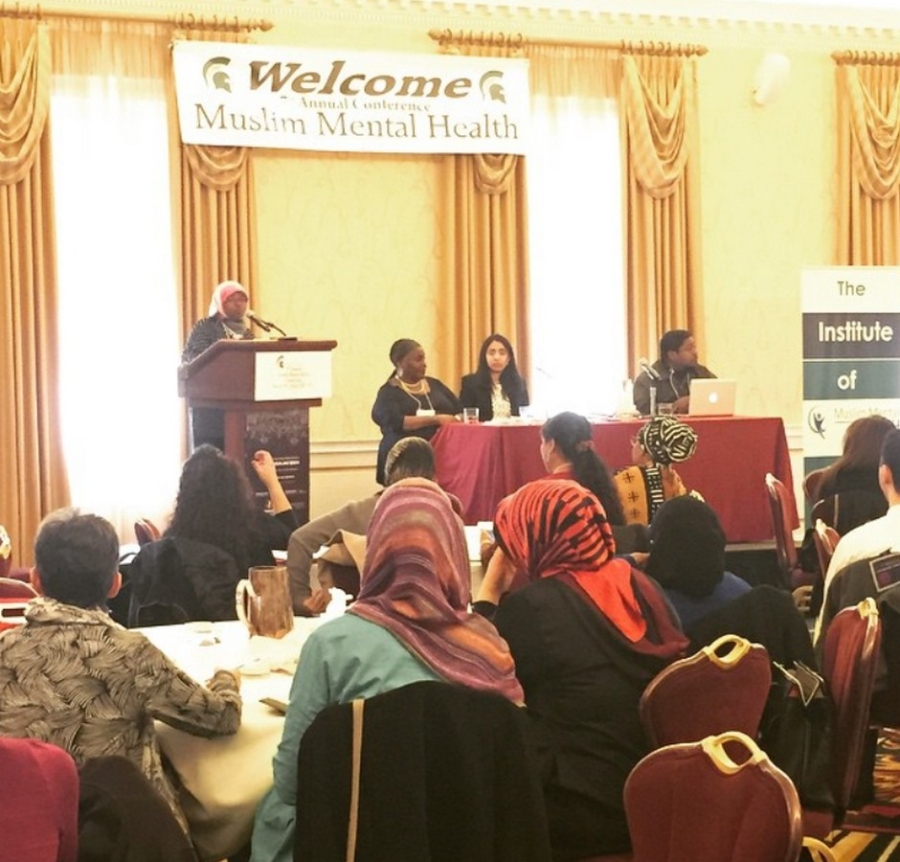 Aneesah Nadir, PhD, MSW discussing National Muslim Marriage Week during Ramadan through issausa.org at the 7th Annual MMH Conference in 2015
Initiating and Maintaining "Self-Care" a Proactive Approach for Mental Health Practitioners - Cheryl El-Amin PhD, Aneesah Nadir, MSW, PhD, Dahir Nasser Self Care is a necessary competency. This 90 minute interactive presentation explores self- care assessment and goal/priority setting using a holistic framework; professional, spiritual, physical, personal, and emotional. Participants will discuss and define "self-care"; identify their personal need(s) and develop a personalized action plan.
Family and Mental Health Panel Discussant: Suhad Tabahi, Ph.D., MSW 
Coping with Infertility: Does Religion Help or Hurt? by Mona Elgohail, Ph.D. 
Premarital Preparation Promotes Family Mental Health by Dr. P. Aneesah Nadir of Islamic Social Services Association 
A Community Educational Model of Engendering Psychological and Familial Well-being within the Muslim Community by Medaim Yanik of Ibn Haldun University
12th Annual Muslim Mental Health Conference Michigan State University Department of Psychiatry Khalil Center Institute of Muslim Mental Health
Contemporary Issues Mental Health Facing American Muslim Families - Aneesah Nadir & Zarinah Nadir
2017 Muslim Mental Health Conference, East Lansing MI, sponsored by the Michigan State University Department of Psychiatry. Contemporary Issues in Mental and Behavioral Health Facing American Muslim Families
What's Our Relationships got to do with Mental Health with Dr Aneesah Nadir hosted by Wellness Surge
To implement what you learn, join our Wellness Surge Family here: https://bit.ly/3hYbFvy​. Stronger together
Bibliography