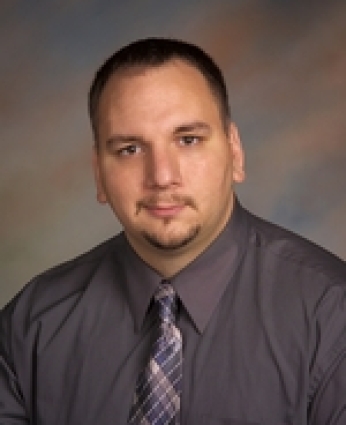 Abdalmajid Katranji, MD MBA FACS FICS
ABDALMAJID KATRANJI, MD, MBA, FACS, FICS, Board Member Atlantic Humanitarian Relief, Board Member Syrian American Council is active with several local and national community service organizations. He currently serves on the board of Carefree Medical and Dental, which provides medical care to underserved populations, the Ingham Regional Refugee Council, providing social services to refugee populations, and Emgage-USA, a national advocacy organization for the Muslim American Community. He also serves on the national board of the Syrian American Council as the national community outreach coordinator. As a board certified surgeon, Katranji has traveled the globe providing surgical services for humanitarian missions, and is active in several initiatives promoting interfaith dialogue and community-based action.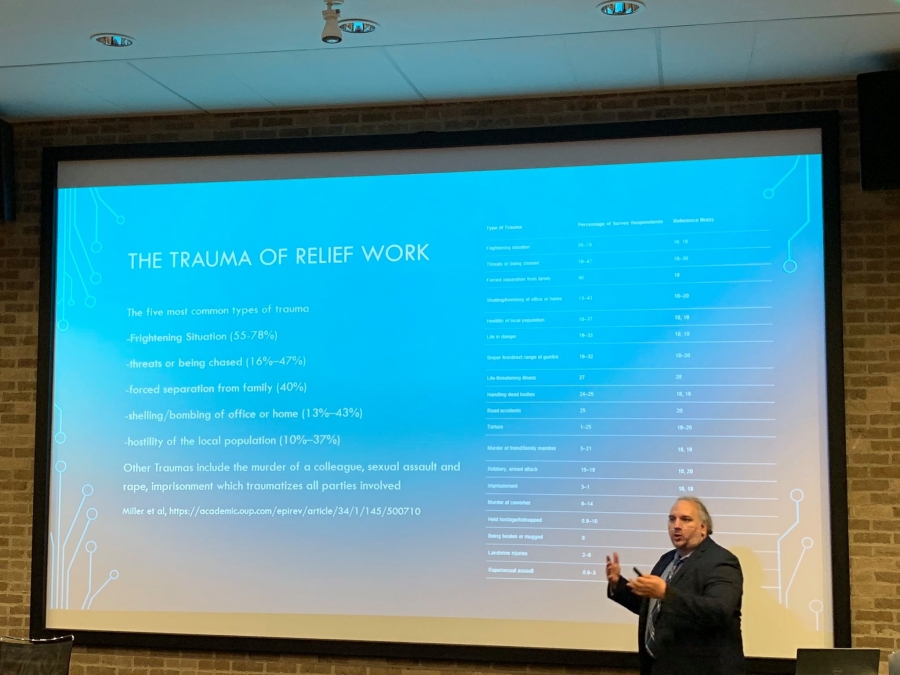 Dr Katranji presents on Mental Health of relief workers of Syrian refugee at the Global Muslim Mental Health Conference in Cambridge, UK, in 2019.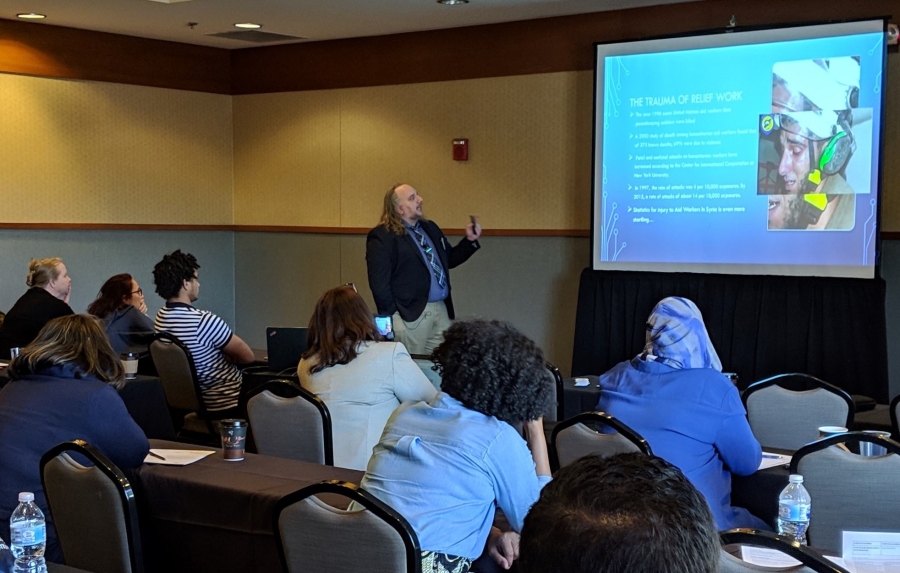 2019 Muslim Mental Health Conference - Dr Katranji presents "Mental Health of Relief Workers of Syrian Refugees: in Tempe AZ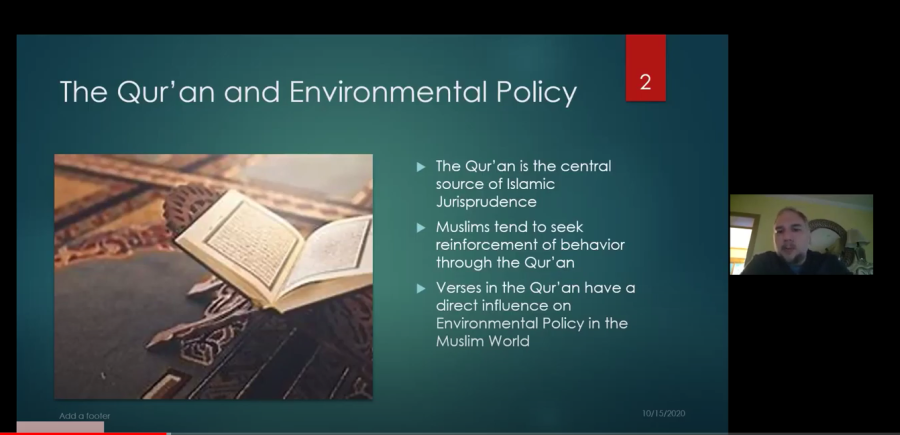 Dr Katranji presents on "The Quran and the Environment: The Impact of the Qur'an on Environmental Policy in the Muslim World" at the Muslim Studies Program 13th Annual Conference "Islam, Environmental Science, and Conservation" 2020.
11th Annual Muslim Mental Health Conference - Dr Katranji presents on "Mental Health of Relief Workers of Syrian Refugees" - Tempe AZ, 2019
Abdelmajid Katranji discusses his experience working as a doctor in Syria and what lessons came away from it.  Hosted by Stanford Medicine
Michigan State University Muslim Studies Program 13th Annual Conference "Islam, Environmental Science, and Conservation
Panel 1: Welcome and Opening Remarks Islam and Environmental Activism-Part I:
Looking to the Sources Natana Delong-Bas (Boston College),
"Intertextual Scriptural Reading as Inspiration for Interfaith Cooperation in Water Conservation and Management" Abdalmajid Katranji (Michigan State University),
"The Quran and the Environment: The Impact of the Qur'an on Environmental Policy in the Muslim World" Sarra Tlili (University of Florida),
"Ecology of Wonder" Sami Al-Daghistani (Columbia University; Brooklyn Institute for Social Research; Center for Advanced Study of Religion in Oslo, Norway), "Islamic Sources on Environmental Issues: A Polyvalent Perspective"