1st International Muslim Mental Health Conference held in Malaysia
Posted: Apr 26, 2023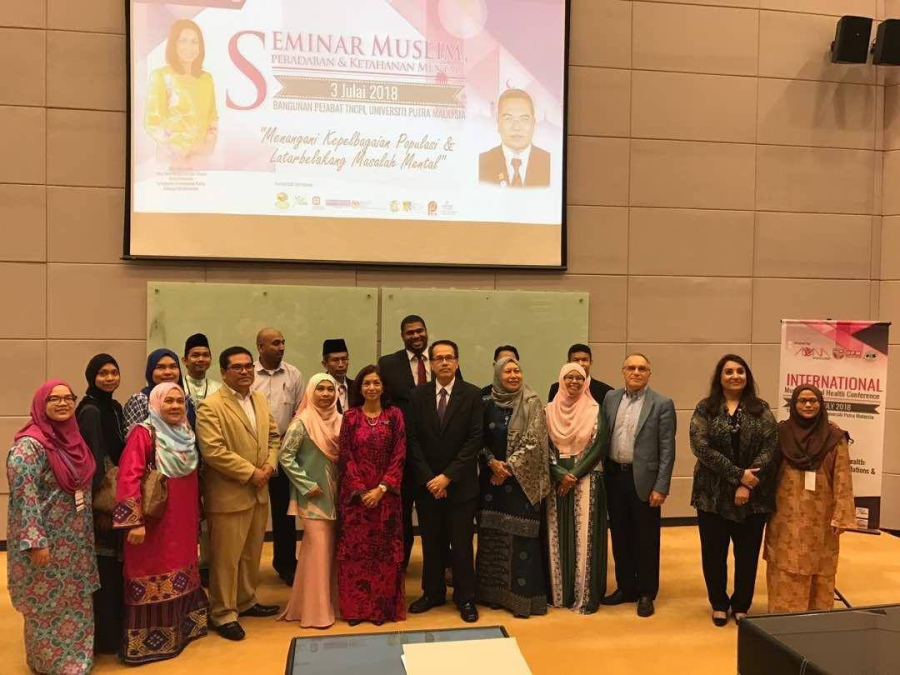 Michigan State University collaborated with the University of Putra Malaysia to host the 1st International Muslim Mental Health Conference during July 3-6, 2018. Dr Jed Magen, Chair of the Department of Psychiatry, and Dr Farha Abbasi presented at the conference, whose theme was "Diversity in Mental Health: Addressing DifferentPopulations & Backgrounds." For the past 10 years, the Muslim Mental Health Conferences have been held various cities in the United States, organizers were pleased to bring the conference to an international audience. Over 250 participants attended, including 125 presenters. Countries represented at the  conference included US, Malaysia, Indonesia, India, Iran, Afghanistan, United Kingdom, Saudi Arabia, Brunei, Singapore, Turkey, Pakistan, and Jordan. The keynote speaker was Dr. Malik Badri, a world-renowned psychologist. The objectives of the conference were: 
To provide a platform for academicians, psychologists,psychiatrists, counsellors, complementary & contemporary medical practitioners as well as Islamic scholars to discuss issues pertaining to mental health that are unique to Muslims

To promote a holistic approach in addressing the diversity of mental illness issues

To remove the stigma about mental illness among different populations and backgrounds
Topics discussed at the conference included Post Traumatic Stress Disorder, Islamic Based Psychotherapy, Depression, Marriage Therapy, Stress among Muslim Youth, Gender Dysphoria, Obsessive-Compulsive Disorder, Refugee Mental Health, Substance Abuse and others.  The minister of woman's health for Malaysia was also in attendance and spoke to the audience on the importance of this conference.  A Memorandum of Agreement has been signed between the University of Putra Malaysia and Michigan State University for ongoing collaboration around future mental health conferences, exchange of students, research and ongoing partnership.